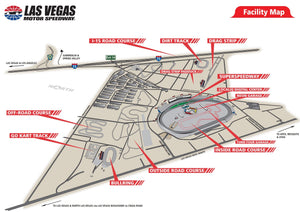 LVMS Outside Road Course
Rider Development School is MANDATORY for first time track riders
Level 1 is for Beginner track riders
Level 2 is for Intermediate track riders
Level 3 is for Advance and Expert track riders
Level 4 / Race Practice Group is for Advance and Expert track riders
CUP Training

 

Class

 

is $600; however, if you

 

enroll

 

in the CUP Training

 

Series

 

($200 per season), each of your Classes will be discounted to $480 ($120 savings per Class) and you participate in the program for a chance to win a new BMW motorcycle. Click

 

HERE

 

for more Info
Private Coaching is provided by Eric Bostrom, Jake Zemke, Chris Ulrich, Jeremy Toye, or Chris Fillmore
Basic Skills Development program that will be held in conjunction with the existing Fastrack Riders track day events at Autoclub Speedway. The program is aimed at enhancing riders' basic skills for street riding, while providing a closed-course area to enhance the new riders skills safely or confidently transition from street riding to entry-level track riding. The program will be held in the parking lot of Autoclub Speedway during Fastrack Riders events; and will offer affordable morning or afternoon options with on-bike slow speed drills, classroom lectures and one-on-one coaching.
Waiting List: If you register using the Waiting List option, you will be notified via email about your track day status no later than 24 hours prior to the event date. Should a spot not become available, a full refund for will issued for the paid amount. 
Venue
Las Vegas Motor Speedway
7000 Las Vegas Blvd. N.
Las Vegas, NV 89115
Phone: 800-644-4444